Want to offer products online, have your own site and now thinking about listing products on some other sites as well. Good idea! But selecting the best product listing sites is something which should be done with great care. Amazon is a great way to expand your qualitative online business. Saivion India can make your work easy because we provide Amazon product listing services and also eBay Product Listing Services. In short, we will list your products on Amazon in a way so it will naturally boost your sales.  In the multitude of so many product listing sites, it becomes quite tough to hit the nail in the head. Before discussing what platforms to be selected for product listing, let's have a look at its benefits first:-
Product listing allows you to take your product to global customers with considerably little investment.
By redirecting users to your website, it increases your incoming traffic by a great extent.
All major product listing sites let vendors enter details like products' names, descriptions, images etc. which helps in enhancing the rankings of the website with various search engines.
By increasing online visibility and traffic to your site, it makes your brand image stronger.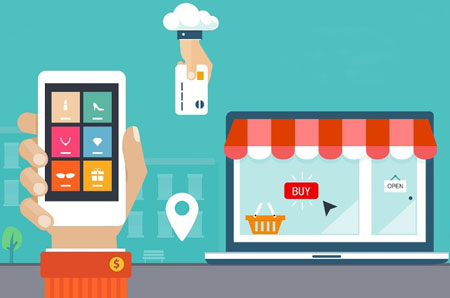 Now when you have understood the great benefits of product listing you must be eager to know about the top sites to be used for it. Here are 5 of the most successful product listing sites that can help you to sell your products efficiently and profitably.
Amazon is the largest online marketplace in the U.S. as well as in the entire world. Initially founded as a book e-store, today Amazon sells almost everything that can be sold under the sun. Amazon has separate sites for countries like the U.S., the U.K., Ireland, Canada, France, Italy, Germany Netherlands, Spain, Brazil, Australia, China, Japan, Mexico, and India. So, wherever you want to sell, Amazon has an online marketplace for you. But rather than offering pay-per-click fee structure, it charges commission on each sale.
eBay is one of the biggest marketplaces in the world. It's a virtual place where buyers and sellers from different parts of the world come to trade nearly everything. The product range of the site spans from clothing to cars. The site offers free registration but you need to pay fees to sell through it. The fees depend on the level of your store, i.e. no. of pages, product listings per day and e-mails per month.
We all know what esteem Google enjoys in the world of internet. Submitting your products to Google Shopping can surely give a new boost to your online sales. It helps in increasing the visibility of your products in relevant search results. No doubt it augments your online visibility and sales considerably but the fees it charges for the same is very insignificant considering the benefits. We all know it was free to list products on Google till late 2012 and afterwards the giant search engine changed its policies by converting it to a paid listing platform. But still, with no minimum budget limitations, you can reap its benefits quite cost-effectively.
Merchant accounts from Yahoo Stores come with brilliant e-commerce related features like secure shopping cart, design tools, around the clock support, free marketing services and more. Its fee structure is based on three types of merchant accounts, i.e. Merchant Starter, Merchant Standard, and Merchant Professional.
Headquartered in Canada, Shopify is a wonderful online marketplace. Over 200,000 merchants are offering their products and services on the site due to its amazing reach. It has its own safe and secure payment gateway known as Shopify Payments which executes transaction without resorting to third party services. Shopify offers its services to merchants at very reasonable rates.
Shopzilla is a site that offers online price comparison services. It was established in 1996 with a view to provide leads to merchants through comparison services offered to buyers. It's based on pay-per-click model and offers convenient fee structures for merchants which are based on single rate CPC bids or target CPC bids. Businesses of all levels can join the Shopzilla bandwagon for higher sales prospects.
Yet another comparison shopping site on the list, NexTag offers comparison of products, automobiles, travel, financial services, educations, real estate and more. It works with proprietary Search and Match technology, SAM when abbreviated, that allows quick comparison to the shoppers to find the most attractive deals. It's a wonderful sales channel which benefits all the parties involved in different ways. The fee structures offered by NexTag are very reasonable which makes it very profitable for the merchants to sell on the site.
In case product listing on any online sales channel interests you but you don't have enough manpower or technological support, you can hire a reputed product listing outsourcing company to avail professional services. But make sure, you select a company that offers good services at reasonable prices. You can conduct a short online research to find a company that offers high-quality as well as affordable product listing services.
---
TAGS