Whether you click insta-worthy pictures from your smartphone or use a professional camera for the product photo shoot, advanced photo editing software helps you bring the best out of those images. Camera technology has evolved in the last few years and also, the smartphone camera is no more point-and-shoot kind of camera. However, professional camera person and companies go to photo editors to level up the average clicks.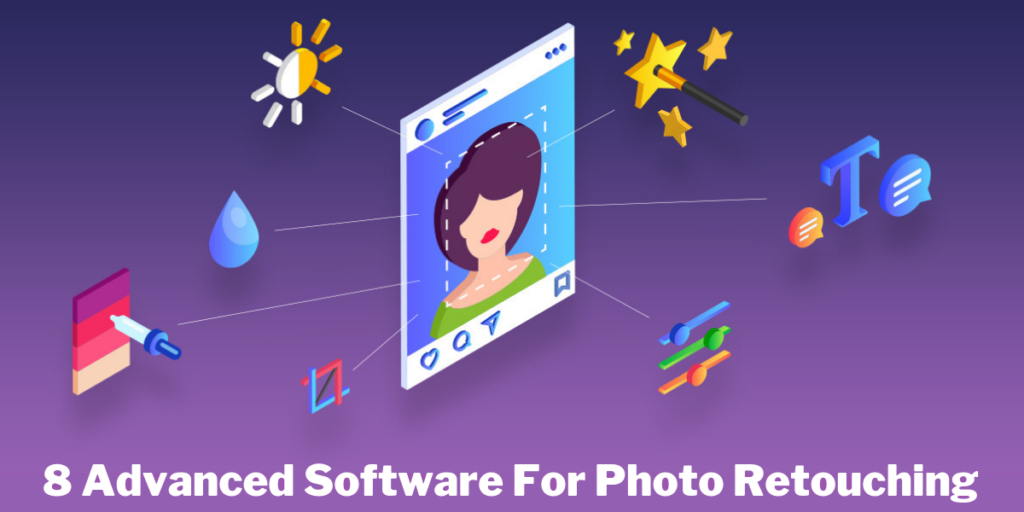 Fortunately, there is a wealth of photo retouching software coming with unique features. Some of them are free, paid, offline, online, suitable for Windows or iOS, or both. We have covered the top eight here:
1. Luminar
Compatible with both Mac and Windows, Luminar program can work as standalone as well as a plug-in. It is a complete software offering everything required to edit and organize photos. The behind the scene AI lets you set the tone, contrast, brightness, colour, brightness, and more to get an impeccable picture.
2. FaceFilter3
Up next, we have another heavy hitter in the photo retouching world because of its ease of usability. It comes with a plethora of advanced image retouching features that can make you look dressed to the nines. It is the ultimate photo beautifying toolkit that can be used for skin smoothening, removing blemishes, and adding multi-layer makeup.
3. PortraitPro
The name itself explains its functions. This software helps you in retouching the portraits and turn them to perfection. It uses AI technology, and by detecting the age, gender, and face it determines features. You can easily beautify the skin by removing wrinkles, changing makeup, eliminating sweat, and adding shine.
4. Movavi
Here is another popular photo retouching software to take a look at. Movavi gives you beautiful wedding photos, family portrait, and selfies by omitting the imperfections from them. Further, it allows you to even repair the damaged old images available in digital form.
5. Serif Affinity
Continuing with our list of advanced photo retouching software, Serif Affinity is next in the line geared towards Mac users. It comes with robust features like detailed coloration, vector drawing, layer effects. It gives the user ultimate control over the end product.
6. Photolemur
This is another great candidate for the advanced photo retouching software. The advanced AI technology can detect imperfections easily and retouch the same automatically. No steep learning curve, effortless photo retouching features, easy-to-use interface makes Photolemur, editor's and photographer's favourite.
7. Soft Skin
Another self-explanatory software from its name, Soft Skin is the best software to get flawless skin. You can remove red-eye effect, enhance skin texture, do full virtual makeup, whiten the teeth, and more even if you are an amateur.
8. Exposure XS 4
Alien Skin Software is definitely a brand which knows what it is doing in the photo retouching software market. Although it is less known than other big names because it is fit for beginners but fails to meet all the demands of professionals. It is a multi-featured software whose capabilities go beyond enhancing iris in the eyes, teeth whitening, skin softening, etc.
Are you using any of the above software to enhance the image of product or models? Share your experience with us in the comment section.
---
TAGS