Magento has opened a new door of success for e-commerce merchants. Innumerable businesses are using the platform to run their online stores successfully. But still, there are many businesses that are striving to get a high conversion rate. Let's talk about a couple of strategies that can be helpful for Magento users in increasing conversion rate.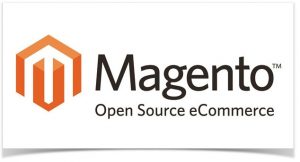 Utilize Built-in CRO Features of Magento Efficiently
Many online store owners overlook some very impressive built-in Magento features like e-mails and reports. If you are doing the same it's time to change. You must leverage the features in Magento for a higher conversion rate. Take a look-
For the Users of Magento 2.1
Elastisearch This feature is available only in Enterprise Edition. It allows customers to find appropriate products and improves the site search. You can add to the experience of the site visitors by setting important attributes, search synonyms, stop words and much more.

Built-in PayPal Checkout and Card Details Saving Feature These features quicken checkout time and make the process simpler. Besides, saving credit card details allows buyers to shop without entering their card details each time they shop.
For the Users of Magento 2
This version of Magento also offers magnificent features like product videos support, convenient checkout and caching that improves page load time and enhances user experience. Here are 2 highly effective features of Magento 2.
Visual Merchandizer This wonderful feature allows you to drag-and-drop products for the creation of conversion optimized pages. You must use this feature to raise your sales graph.

Customer Segmentation In order to show the right products to a particular segment of users, you can segment customers with the help of this built-in feature. Let's say an e-commerce site owner wants to sell to both businesses and end users through a single site, he or she should segment them for better performance of the site.
CRO Tools
Google Analytics
This one supposes to be the best and the most important among all CRO tools. Magento supports Google Universal Analytics and you must review some key metrics through it so that you can make policies to increase the conversion rate. These key metrics are-
Conversion Rate You must know where do you stand in terms of conversion rate. On its basis, you can make new goals to improve your performance as an e-commerce business.

Exit Rate Usually, people think exit rate is synonymous with bounce rate but actually, there's a huge difference. You need to understand what exactly exit rate is. Bounce rate is the percentage of users that visited a page and left immediately. On the other hand, exit rate is the percentage of users who left the session on that particular page. It can be due to poor content, irrelevant content or slow speed.

Average Session Duration Paying attention to average session duration along with average page depth will surely result in higher conversions. Obviously, people who spend more time on a site make more purchases.
Apart from Google Analytics, there are some more free or very cheap CRO tools that you must use.
Inspectlet With this tool, you can locate the exact areas where your shoppers find issues. Whether it's search, layered navigation or checkout, you can find the problem areas and take steps to fix them. The basic plan of Inspectlet is absolutely free.

MageMail If shoppers want to recover an abandoned cart, they can do it just with one click. And it happens with the help of MageMail. This tool is way more effective than the built-in abandoned cart tools of Magento. You have to pay only for the conversions facilitated by MageMail.

Google PageSpeed Insights This free tool from Google lets you test the speed of your website on all devices. It works very fast. Besides, it allows testing of some other basic UX elements as well.

AddShoppers This one is a social analytics platform that allows you to ascertain which social channels provide the best at conversion. This tool is highly recommended for all types of e-commerce stores. Its social sharing extension with analytics is absolutely free.

Google Content Experiments In case you are interested in doing A/B split test for content, Google Content Experiments can be highly helpful. However, you need a little technical knowledge and some time to this test. But the best thing is it gives brilliant results and is free to use.
And make sure you make CRO efforts on a regular basis. It's not something you do once and enjoy the benefits for a lifetime. And if you want some professionals to do the job, you can hire a reputed Magento product upload company that can assist you in achieving a higher conversion rate.
---
TAGS