Amazon is one of the most effective platforms for taking your products to a huge target audience. The probability of higher sales when selling on Amazon is much stronger when compared to other online stores. But sometimes merchants don't get expected results from Amazon and blame the platform for it. But they must give it a thought that the same e-store is benefiting countless merchants across the world.
If you are confident about the quality of the products you are selling through Amazon, you should check the way you list products. Product pages play a significant role in the sales of products being offered online. And flaws in it can make you lose a big number of you proposed customers to your competitors.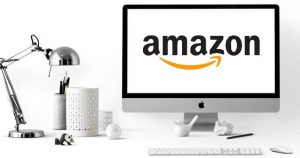 Let's have a look at some common mistakes that businesses commit while listing products on Amazon
Not Defining the USPs of Your Products
You must know the features that set your products apart from others and those features must be clearly defined in your listing. Use the USPs of your products in product titles and descriptions and let your customers know what makes your products unique. The main features of your products can be helpful in convincing your customers to buy the products.
Not Using Keywords Efficiently
Amazon has its own algorithms for searches which are considerably different from that of search engines. You must use keywords as per the algorithms of Amazon only. Where search engines require repetitive use of keywords, Amazon wants you to mention the prominent features of products and using a keyword just once will do. However, many merchants make the mistake of using keywords abundantly and render their listings ineffective.
Posting Misleading Information
Online shoppers pay good attention to the information given on the product pages and evaluate the products on the basis of the same information. Obviously, you need to describe the products in detail so that the entire relevant information of the products is covered. But misleading and incorrect information can make customers lose their interest not just in the particular product but in your brand as well. All the important aspects should be elucidated properly and no piece of incorrect information should be there in the product information.
Including Coupons in Titles
No doubt, coupons can be highly effective in increasing your sales but mentioning them in product titles is not Amazon's way. Amazon's guidelines forbid it and if you include coupons in your titles, Amazon can remove the products from listing. Your title should be having only those elements which are related to the product features only.
Making grammatically flawed content live is one of the biggest mistakes that merchants commit. Product descriptions and titles having incorrect language can make an unfavorable impression on the customers and impact your sales in a negative way. You must proofread the content before you list your products on Amazon.
Poor quality product images with blurs and poor lighting can make customers leave the page even before reading the product description. When images are the only way to get an idea about the physical aspects of a product, you need to take great care that images feature good quality. The images should be captured from different angles so that they give a fair idea about the complete product. High-quality images will make your products look appealing and take your sales graph to higher levels.
Product listing for Amazon should be done quite carefully. Even a single mistake from the mentioned above ones can prevent you from attaining success in your e-commerce venture. That's why you need to ensure that the listing is absolutely perfect. In case you want professional assistance in that, you can hire a reputed company for Amazon product listing services. These services are available at very competitive prices these days.
---
TAGS