Want to find a perfect niche for eBay? Don't know how to pick a beneficial niche for your next eBay venture? In case you are selling on eBay and now want a new niche for higher business prospects, we have some brilliant tips for you. In this post, we will discuss the best criteria to find a good niche for eBay.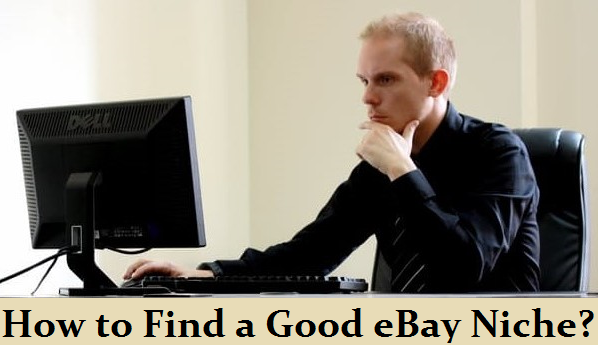 Pick a Niche in Which You can Add Value
You need to understand that businesses that don't create value can't survive for long. So, you need to find a niche that allows you to add value. Those eBay sellers who are using stereotype product descriptions for their products can't impress customers as those who put time in creating effective descriptions having useful information for buyers. Use of images shot from different angles can also be helpful. Similarly, any efforts made to provide value to customers is recognized by customers and enhances the brand image, which later results in higher sales.
Besides, you have to agree that Amazon is giving tough competition to eBay, and you can't beat Amazon sellers by lowering the prices of the products being sold. That's why adding value becomes even more important. Now, as an eBay seller, you have to add value that Amazon sellers can't so that your products stand out and interest buyers.
Pick a Niche with Prices Below $200
Obviously, one of the prime goals of a business is to earn good profit which depends on a lot of things. Two of the things that define your profits are what's the profit margin and how many products are you selling. Just selecting a product that offers good profit margin is not enough sometimes. You also have to see whether people are buying it or not.
Generally, products that are priced below $200 have around 10% profit margin and they are the ones that are sold massively on eBay. On the other hand, products priced above $200 have an average margin of 5% and the sales are also not very encouraging. We can clearly see that items with greater prices offer less profit margin. In short, higher the price, lower the profit. So, getting $200 on 100 sales is better that getting $100 on 20 sales.
One more thing that makes selling cheap products favorable is the fact that they require lesser efforts in terms of support. A person who buys a product for $500 will surely expect exceptionally good customer support as he/she has spent a considerable amount of money. But when it comes to cheaper products, just an instruction manual with the product is generally sufficient.
Pick a Niche having a Low Turnover
As discussed earlier, creating value is highly essential for a business and those businesses which fail to create value lag behind the competition. Buyers will respect you only when you offer them some value. Otherwise, they have a lot of other options. However, creating value in businesses that have a high turnover is a little difficult.
In case you pick a niche with a high turnover, you can contact an eBay listing services provider for renewing your listings whenever required but to create value for so many new products will be a troublesome task for you. Hence, you need to go for a niche in which listings stay relevant for long and you get returns over a long period of time.
Keeping the above criteria in mind can take you to a niche that offers considerable growth as an eBay seller. So, keep the above 3 points in mind, i.e. creating value, the price range of products, and the turnover and select the best niche for your business.
---
TAGS