The way the e-commerce industry is rising, e-store owners are expected to face even more fierce competition down the line. It has compelled online entrepreneurs to pay constant focus on their business and stay updated with the latest developments in the industry. E-commerce business owners have to manage a number of things related to their core business and that's why they are unable to oversee the constant process of product data entry and monitor all small and big changes in their product catalogs. Hiring an efficient product data entry service provider can be a great move for any e-commerce business.
The practice of outsourcing product upload jobs is highly prevalent in the e-commerce industry and almost all online store owners prefer to hire outsourcing companies rather than having an in-house team for the same. Usually, online businesses rely on data entry companies that offer a complete range of services related to catalog management so that they don't have to contact multiple companies for various requirements. A very large number of e-commerce websites are Magento based making Magento product upload the most demanded services among all.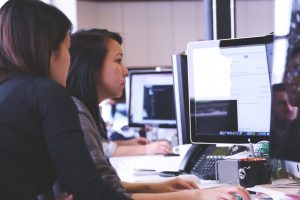 It doesn't matter how high is the quality of your products or how low are the prices, if your products are not presented to your customers in an impressive manner, everything else is futile. A product catalog management company can do it for you very professionally and effectively. These companies help e-commerce stores get a higher number of leads which makes them earn good profits and grow swiftly. The way product information is uploaded on an e-store can be the reason behind customers purchasing products or leaving the website within just a few minutes.
Benefits of Outsourcing Product Data Entry
Online entrepreneurs can pay attention to their core competencies when there's a team to handle their online store maintenance services
Professional updating of products helps in getting more leads.
Hiring a data entry company for your product upload tasks require lesser investment than maintaining an in-house team. Outsourcing these services saves the huge funds to be spent on physical space, infrastructure, staffing, training of staff members, and acquisition of required technological tools and applications
Data entry professionals are adroit in doing their work and can perform it very quickly, saving a great deal of time.
When professionals are handling your product data entry, you can stay assured that it's going to be highly accurate.
What is Product Data Entry as a Process?
Here is a brief account of the tasks that product data entry entails:
Data professionals first have to gather product information from various sources like physical or digital catalogs, manufacturer's website, etc. Then products are added to the product database with proper categorization. In this stage, data professionals can also find or create suitable keywords for better visibility prospects
Managing the Product Database
It involves preparing good templates and formats as per the requirements of the e-store. Afterward, products are placed in relevant categories and subcategories in order to enhance the search experience of the customers. Here, data experts also consider aspects like SKUs or UPCs, product titles and descriptions, color variants, product dimensions, and availability status.
Product Image Enhancement
The sales graph of your e-commerce store depends a lot on the quality of your product images. If your product images are not displaying the products impressively or are hiding details thereof, shoppers will develop no interest in your products. That's why appealing and detailed images are considered as the backbone of an e-commerce business. It necessitates product data entry companies to edit and retouch all product photos before uploading.
The task of order processing starts as soon as a new order is placed for any of your products. When processing an order, data entry team takes care of the entire process from receiving the order to delivery of the products.

As an online store owner, you can understand what it takes to perform all above-mentioned activities. Leaving them to professionals can save you from innumerable hassles. Besides, you can improve your sales graph by offering your products through popular e-commerce websites like Amazon and eBay. You can also take Amazon product listing and eBay listing services along with the regular product upload and online store maintenance services to boost your sales.
---
TAGS