Those who don't embrace new technologies lag behind and repent. Period! Nobody can deny this hard fact. Different industries have seen numerous businesses falling apart due to not being able to adapt to new practices timely. The same can be the outcome of e-commerce businesses who still haven't utilized the wonderful platform called Magento. Though there are many e-commerce solutions and each one is having its own set of benefits and setbacks, Magento comes with the most useful functionalities that can completely transform the way your online store looks and functions.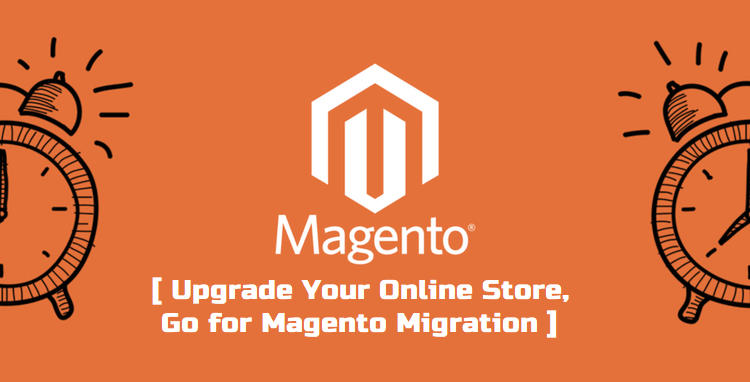 If you ask about its setback, it's a complicated system that needs a good deal of dedication to be operated. But this is nothing when compared to the rewards returned. It's engineered to offer speed, convenience, and scalability. This means all you can expect from an e-commerce system is right there.
Let's see why Magento migration is the need of the hour?
If you are interested in migrating your e-store to Magento, you must understand what all it offers.
The open-source nature of Magento allows you to bring all your design and development ideas into play. Most other platforms out there can curtail your imagination with their restrictive functions. But you enjoy great liberty in terms of look and functionality when you employ Magento as your e-commerce CMS.
Magento allows you to expand your web store without any hassles whenever the need arises. Moreover, it can conveniently be connected to almost any database management system. You can't expect these sort of flexibilities from all e-commerce platforms.
Efficient Big Data Management
Magento 2 has the power to use big data as an effective business tool. It supports all major data management solutions, such as Hadoop, that are designed for data-driven businesses.
No other e-commerce platform features such a B2B-centric architecture as Magento does. This solution is built keeping the best practices of the e-commerce industry in mind. You can understand the excellence of its B2B performance by acknowledging the fact that its checkout is around 38% faster than other systems.
What to Consider before Migrating to Magento?
When upgrading to a new CMS, why not getting something extra? Make a list of functionalities that are not in your present e-store but you would like to have now. If there are some useless functionalities in the existing store, give a thought to get rid of them as well.
Themes can't be migrated even if you are migrating from Magento 1 to Magento 2, leave alone the complete CMS migration. Hence, you need to either select a new Magento 2 theme or go for a custom designed one.
You must ensure that the resources you have are compatible with Magento 2. Conduct good research before migration, so that the business operation doesn't suffer later.
Migration can't be done within seconds. For ongoing businesses, it's better to implement any types of changes when the impact on sales is minimal. This means, select the time period when your business experience the lowest volume of sales.
Now when you have understood why, how, and when to migrate to Magento 2, it's time to team up with professionals for the same. There are many outsourcing companies that not just help in migration but bulk Magento product upload as well. Just a little research is all you need to do.
---
TAGS